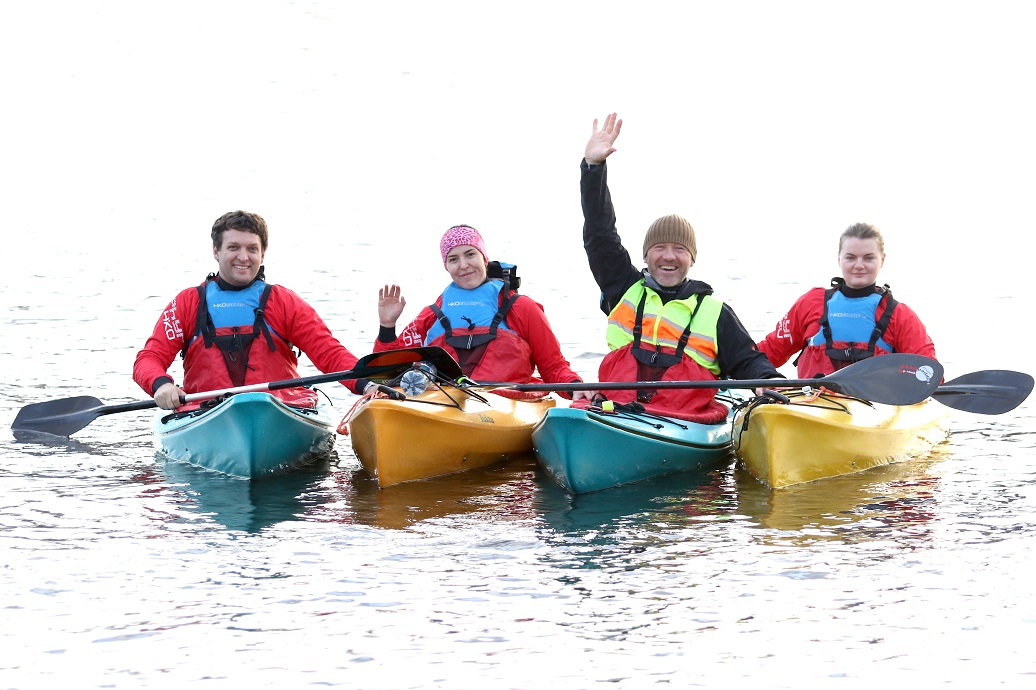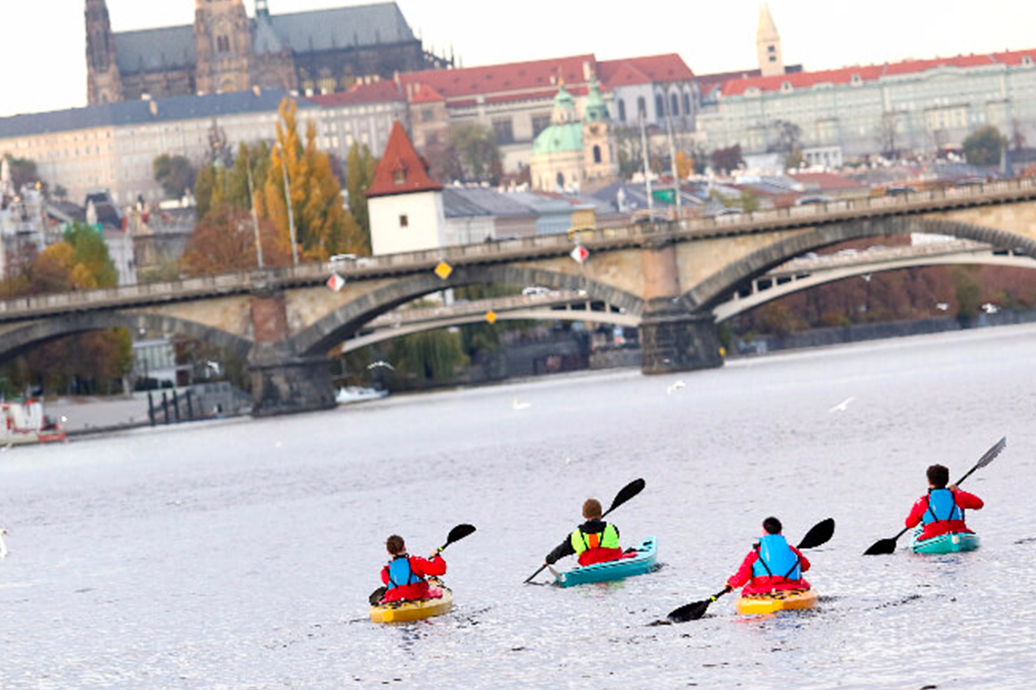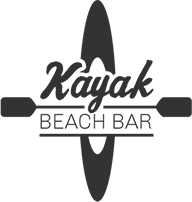 WATER SPORTS AND DISCOVERY. EXPERIENCE THE FEELING OF ABSOLUTE FREEDOM AND SEE PRAGUE FROM A DIFFERENT PERSPECTIVE.
KAYAKING
You can rent a kayak take an unusual tour of Prague all year round. You get 1 hour free with a Multisport card.
PRICES
60 min
190CZK
More 30 minutes
95CZK
Kayak ocean duo
60 min
380CZK
Kayak ocean duo
more 30 minutes
190CZK
Multisport card
1 hour free
HOW TO RENT A KAYAK
Choose a kayak according to the description
Open the booking calendar by button. You must book at least 60 min.
You can pay the fee according to the price list either online by card or on the spot.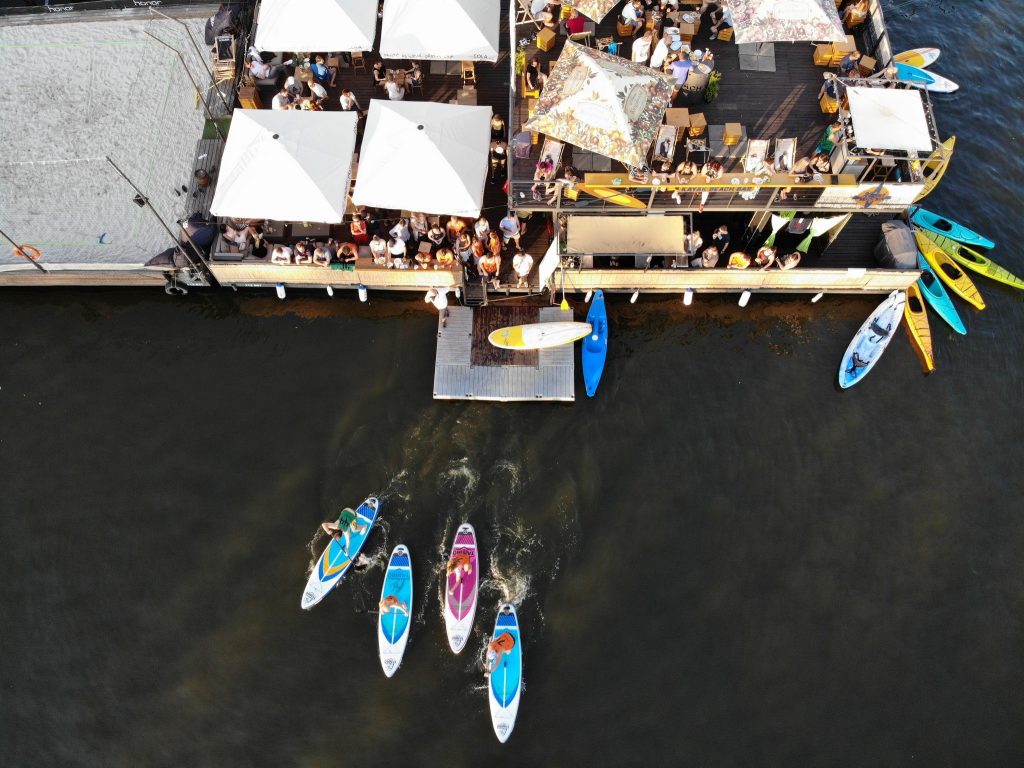 TUKTU KAYAK

The Tuktu is a single-seater kayak for use on rivers and lakes. It is stable, spacious and holds course well. It has a watertight luggage compartment for multi-day trips.
Parameters: length 315 cm, width 68 cm, weight 19 kg, load capacity 135 kg.
SANTA CRUZ KAYAK

A stable, easy-to-handle kayak with a raised prow for "dry boating" and plenty of room for luggage. The pronounced keel ensures good navigation. This version does not have a rudder, only a skeg.
Parameters: length 365 cm, width 70 cm, weight 19 kg, load capacity 130 kg.
OCEAN DUO (DOUBLE)
Tento typ kajaku je určen pro opravdové začátečníky, hlavní výhodou kajaku Sit on top je jeho stabilita, díky níž se zaručeně naučíte pádlovat i vy. Kajak ocean duo je pro dvě osoby.
Parameters: length 370 cm, width 88 cm, weight 33 cm, load capacity 220 kg.
NIFTY 430

This type of kayak is designed for true beginners. The main advantage of the sit-on-top kayak is its stability, thanks to which you will surely learn to paddle. The Ocean Duo kayak is for two people.
Parameters: length 430 cm, width 60 cm, weight 26 kg, load capacity 150 kg.