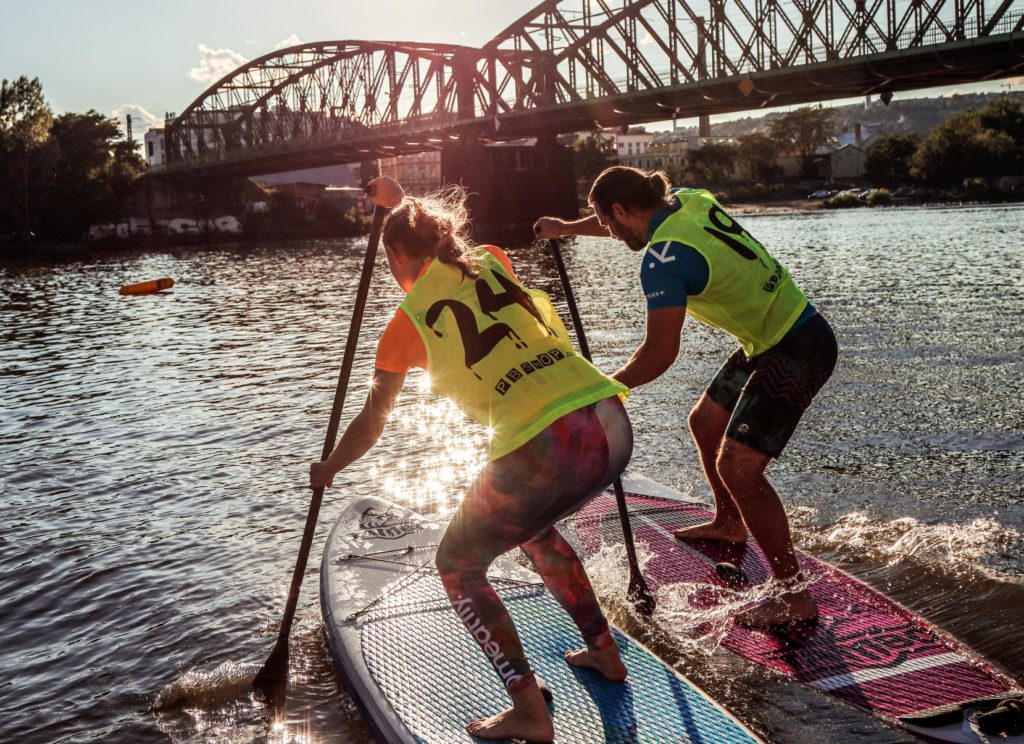 WhatsApp Image 2019-08-28 at 12.54.17(5)
kayakbeachbarJARO2020-148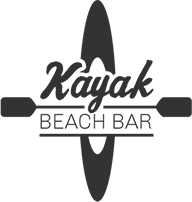 WATER SPORTS AND DISCOVERY. EXPERIENCE THE FEELING OF ABSOLUTE FREEDOM AND SEE WORLD FROM A DIFFERENT PERSPECTIVE.
Paddleboard
Paddleboarding is a water sport in which a rider on a surfboard-like longboard uses a long paddle to move forward. You get 1 hour free with a Multisport card.
Has paddleboarding become a regular thing for you? Try a race as part of our Tambo lize orPaddleboardjógu.
| | |
| --- | --- |
| PRICE LIST | |
| 60 min | 190CZK |
| Another 30 min | 95CZK |
| Multisport card | 1 hour free |
HOW TO RENT A PADDLEBOARD
Choose a paddleboard according to the description
Open the booking calendar by button. You must book at least 60 min.
You can pay the fee according to the price list either online by card or on the spot.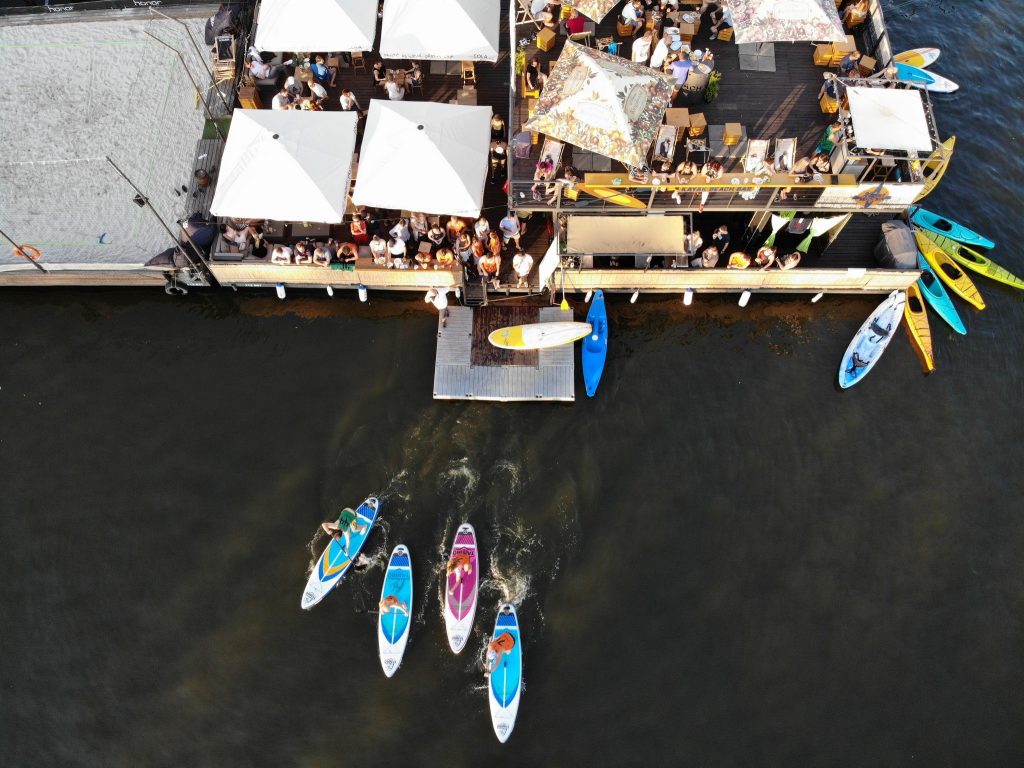 TAMBO START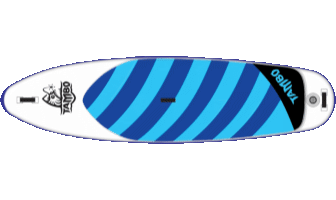 As the name suggests, the Tambo Start is designed primarily as a starter board for beginners and recreational riders. Its design gives it a high load capacity and stability, and it can carry a crew of several people. Suitable for calmer waters, but don't be afraid to take it out on running water.
The length is 330 cm and the load capacity is 50-130 kg.
TAMBO ESD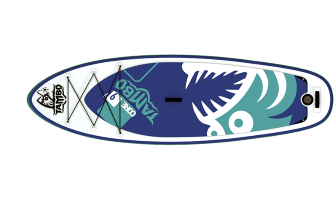 The Tambo 10.5 is suitable for everyone. Compared to the TAMBO CORE 9.7, the larger board is significantly faster and only slightly less manoeuvrable. The length is 317 cm and the load capacity is up to 125 kg.
The Tambo 11.3 is designed for heavier riders (load capacity of 60-120 kg). Thanks to its larger size, it makes it easier to get started, while its length (343 cm) makes it slightly faster than the smaller TAMBO CORE 10.5.
The Tambo 9.7 is suitable for lighter riders and children. The shortest board has a length of 292 cm and a load capacity of 30-85 kg.
TAMBO LADY
The most versatile board, which is identical to the Tambo Core 10.5 with the only difference being in the feminine design. Suitable for beginners, or for riding in waves and wild water for advanced and heavier riders.
The length is 317 cm and the load capacity is 40-110 kg.